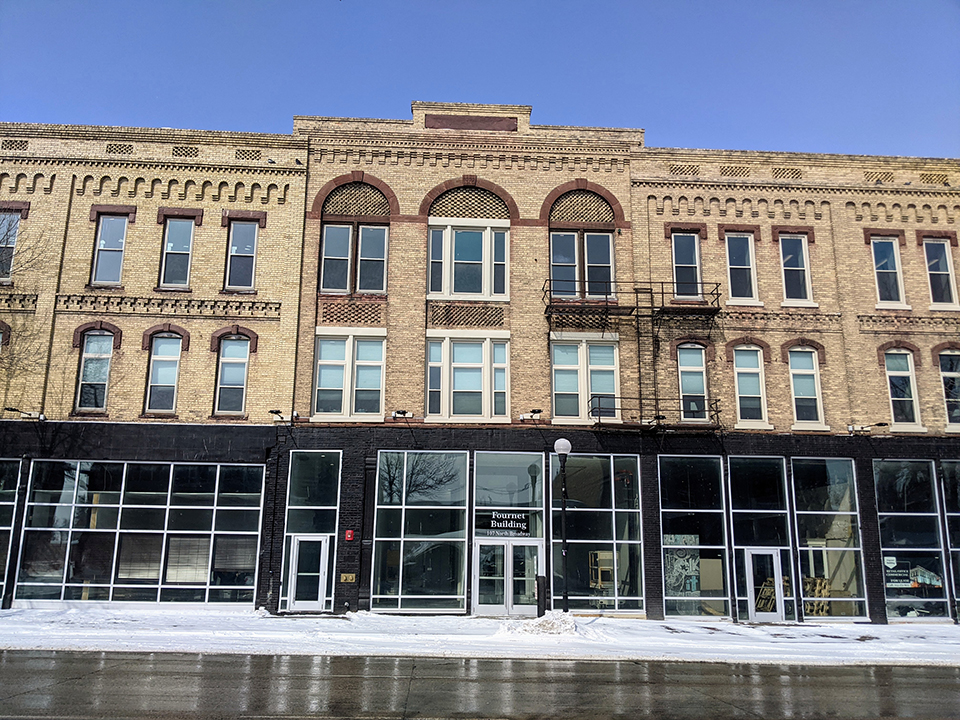 (Crookston, Minn.)- Tri-Valley Opportunity Council, Inc. plans to move its Administrative Office (AO) to the Fournet Building in Crookston on Tuesday, April 4. Tri-Valley AO is currently at 102. N. Broadway. As of April 4, the new address of Tri-Valley AO will be 107 N. Broadway, Suite 200. Tri-Valley will occupy the second floor of the Fournet Building which will be accessible by stairs or by elevator.
Tri-Valley's AO has been located at 102 N. Broadway (directly across from the Fournet Building) in Crookston for over 30 years. Prior to that, there were two offices on Main Street that were consolidated into one with the move to 107 N. Broadway. Office phone numbers will all stay the same, individuals are asked to call 800-584-7020 or email trivalleymail@tvoc.org with any questions on how to find the new office location.
"This move has been a long time coming," says Tri-Valley CEO, Jason Carlson. "We started this process with an evaluation of deferred maintenance, accessibility, and comfort issues at 102 N Broadway. Once the board determined that the cost and associated interim move required to deal with identified issues was not in the best interest of Tri-Valley, the board evaluated several options that included existing space in and out of Crookston along with building a new space on land owned by Tri-Valley," Carlson states. "Ultimately, the board decided to become the first group to make a commitment to the Fournet project, paving the way for the preservation and rehabilitation of a building that is very important to the historic downtown district. While the project took longer than anticipated, we are still happy to have been a part of the project and are now more than ready to commence full operations out of the space," Carlson adds.
Tri-Valley Opportunity Council, Inc. is a non-profit community action agency headquartered in Crookston, Minn. In existence since 1965, Tri-Valley provides services in 74 counties in Minnesota and Eastern North Dakota. The mission of Tri-Valley is to provide opportunities to improve the quality of life for people and communities.For more information on services offered and job opportunities at Tri-Valley visit the website at www.tvoc.org, follow us on Facebook at www.facebook.com/TVOCInc or on Twitter at @TriValley_TVOC.