Welcome to Tri-Valley Opportunity Council, Inc.
Tri-Valley is a non-profit community action agency.
We believe in the value of all human beings. It is that belief that drives our efforts to identify needs, seek resources and provide opportunities for people to thrive.
Our work is committed to strengthening our communities so that its citizens have better places to live, work, worship and enjoy.
The mission of Tri-Valley Opportunity Council, Inc. is to provide opportunities to improve the quality of life for people and communities.
"People Helping People"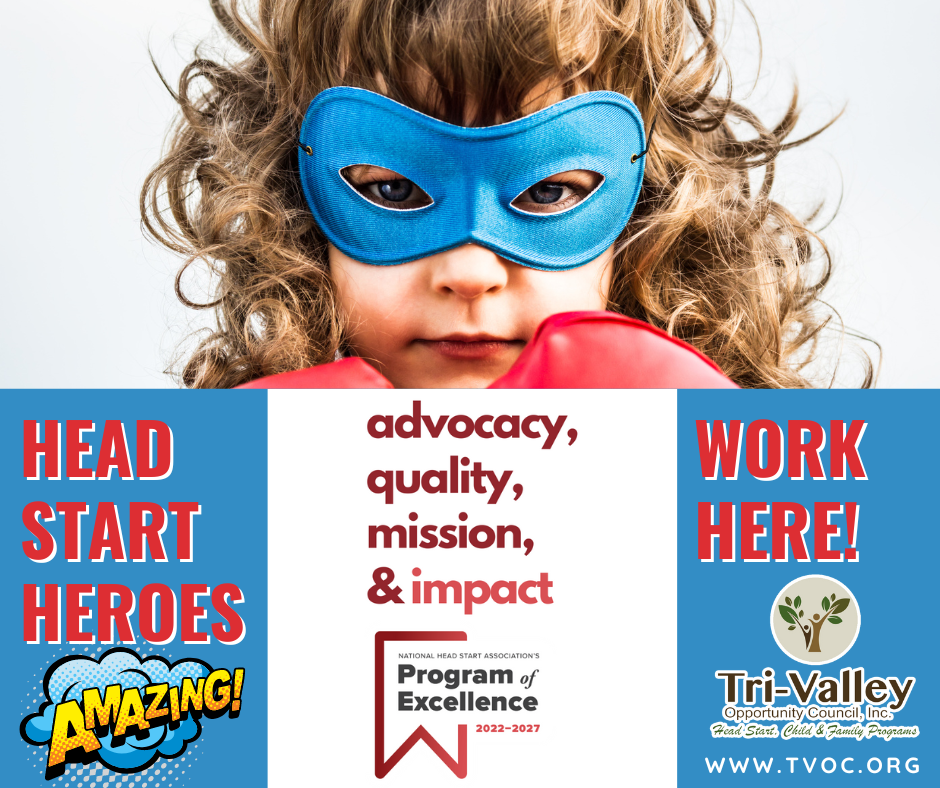 Tri-Valley Head Start, Child & Family Programs Recognized as a Program of Excellence by the National Head Start Association. For the whole story, click here.