Posted by Mitch on February 13, 2019 3:13 PM in
Head Start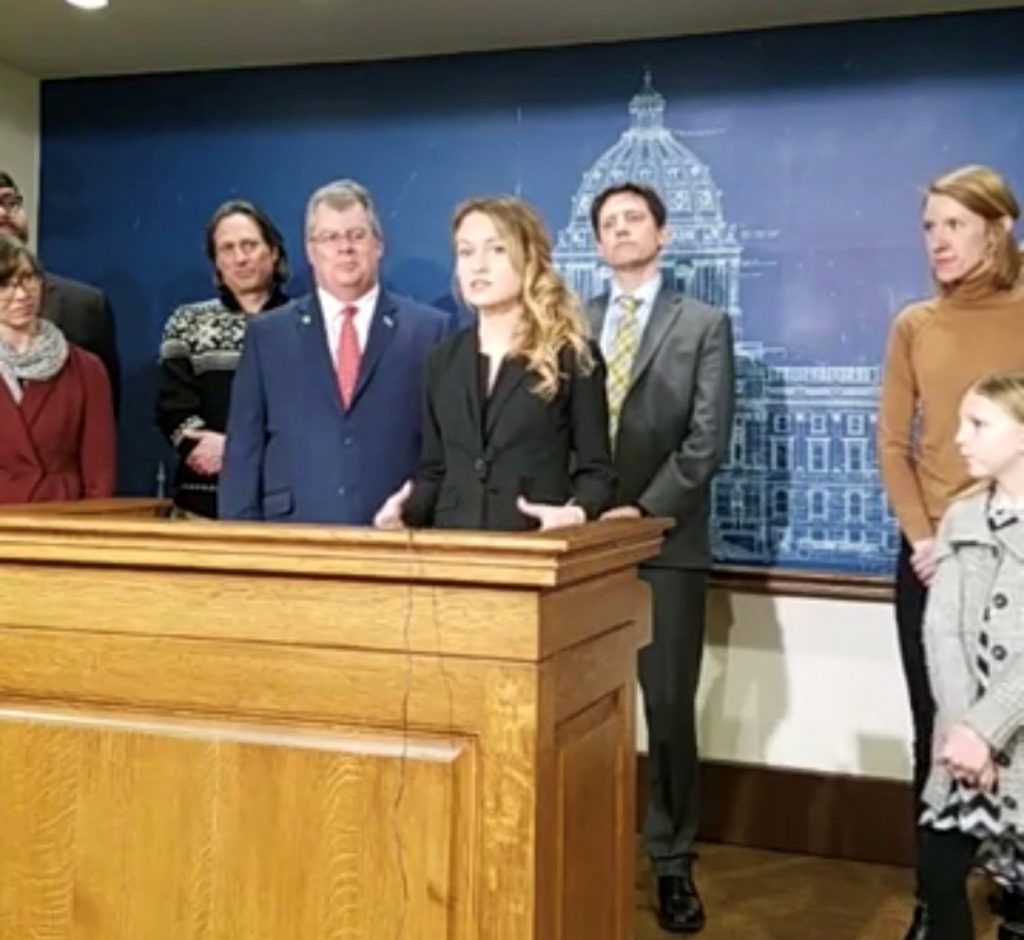 Jami Lee (Nutrition Services Manager) speaks at a press conference for the farm to school bill on Wednesday, February 13, at the capitol.
WHAT IS "FARM TO HEAD START?" "Farm to Head Start" is a type of Farm to Early Care initiative. Farm to Early Care initiatives connect young children with healthy, locally grown foods and support farmers in their communities. Farm to Early Care's three core components are serving locally grown foods in Early Care meals and snacks, offering food and farming-related educational activities for children and organizing food and farming-related family engagement activities.
Tri-Valley Opportunity Council operates a unique Head Start program, serving the children of migrant farm workers who travel to Minnesota during the growing season. The Institute for Agriculture and Trade Policy recognized the opportunity to create a meaningful connection for children between their families' deep ties to farming and the foods in their meals through Farm to Head Start activities. Relatively new to her position as Tri-Valley's Nutrition Services Manager, Jami was eager to find new ways to help children develop positive eating habits. She also recognized the potential for Farm to Head Start to help meet that goal, and was enthusiastic about the idea of supporting farmers while teaching children where their food comes from. Both IATP and Tri-Valley saw Farm to Head Start as a chance to highlight the crucial work migrant families do to feed the community.