Making Connections Workshop
This workshop will give you a brief overview of the Migrant Education Program. During this training, participants will have the opportunity to meet members of the Minnesota Migrant Education Program team and discuss collaboration efforts and ways to help remove barriers for highly mobile families. Participants will learn about expectations of the migrant liaison, tools and resources available for school districts, reporting requirements, and learn how to advocate for migratory students.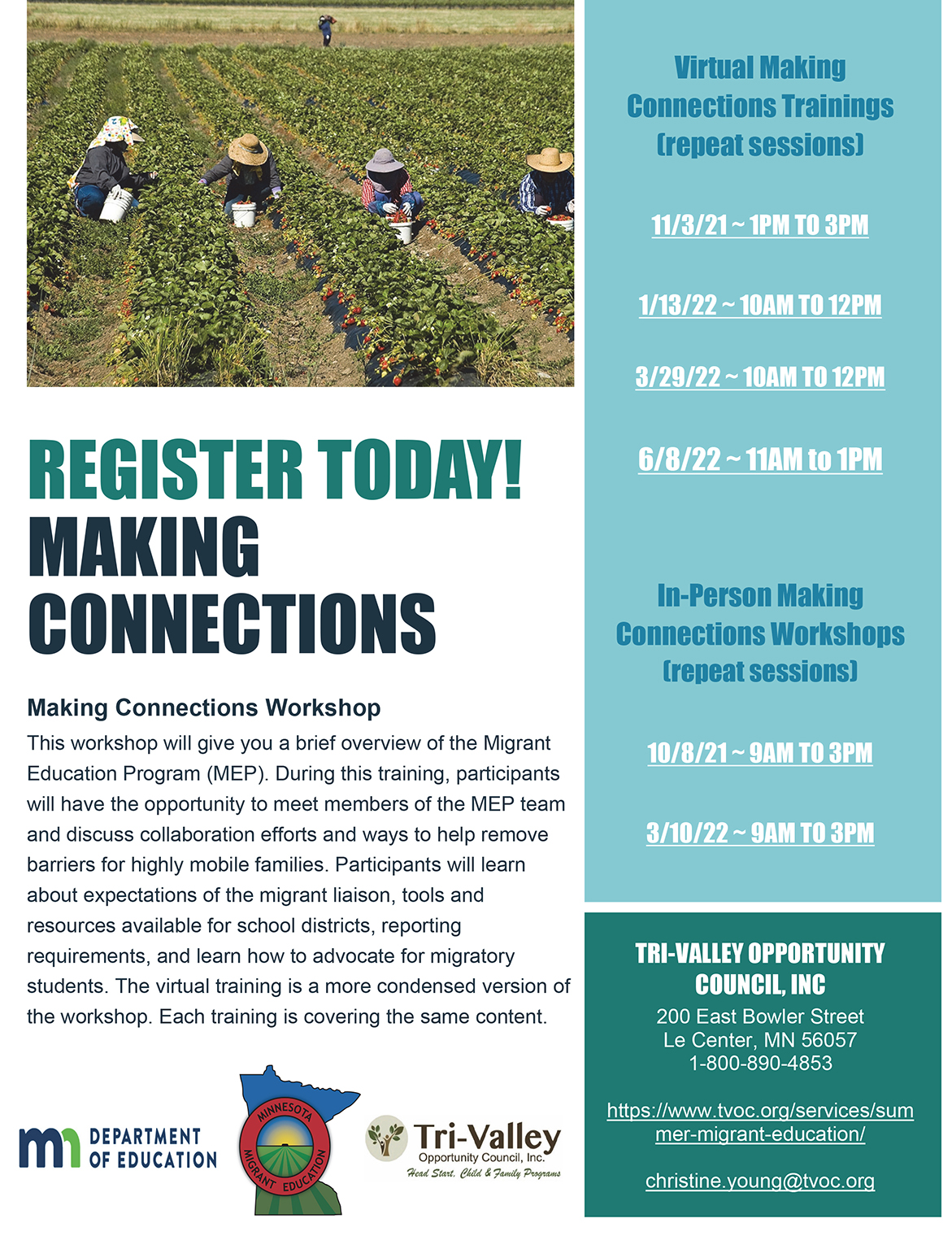 VIRTUAL MAKING CONNECTIONS WORKSHOPS
Location: Virtual- a link will be sent out to those who RSVP
Questions? Contact Cris Young at christine.young@tvoc.org or 800-890-4853
Date: March 29, 2022 from 11 AM to 1 PM
RSVP by March 27: CLICK HERE

Date: June 8, 2022 from 11 AM to 1 PM
RSVP by June 6: CLICK HERE
IN-PERSON WORKSHOPS
Training Request – The Minnesota Department of Education is partnering with Tri-Valley Opportunity Council to provide professional development opportunities to school staff and other organizations regarding migrant education. Please indicate which trainings you would like more information about. Trainings can be done by Teams or in person (we can come to you). For more information contact Cris Young at christine.young@tvoc.org or call 800-890-4853.