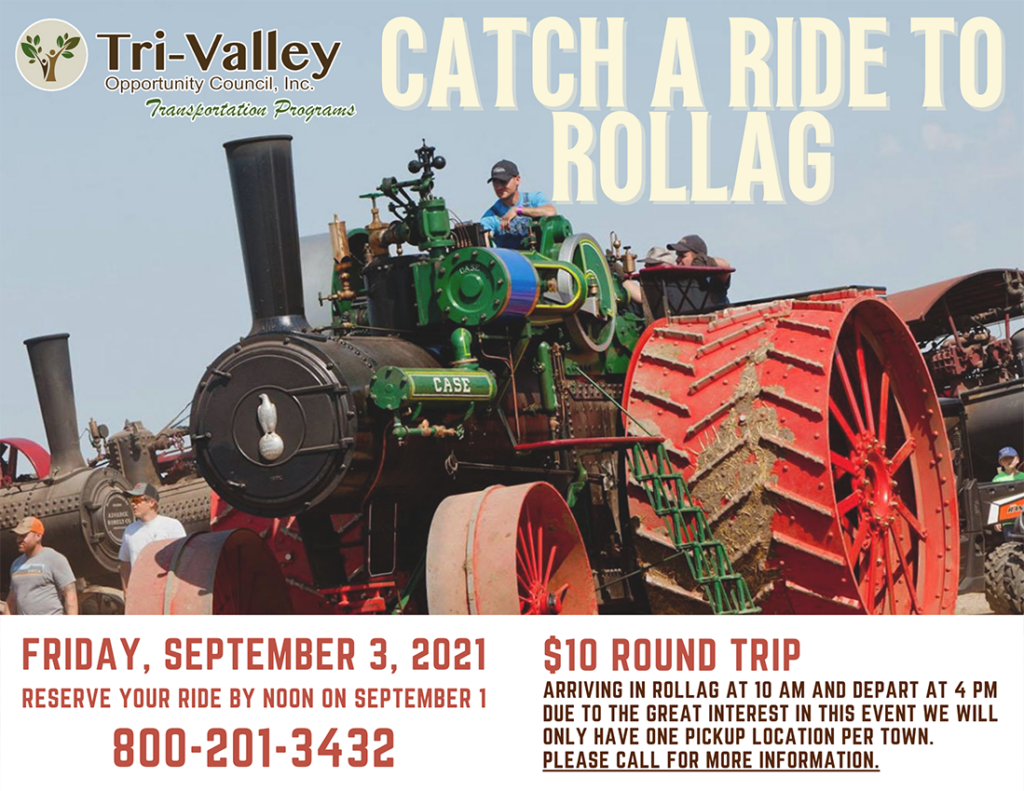 Tri-Valley Transportation Programs is offering a convenient way to get to the Western Minnesota Steam Threshers Reunion in Rollag, Minn. on Friday, September 3. T.H.E. Bus will be giving rides to the event for only $10 round trip. T.H.E. Bus will arrive in Rollag at 10 am and depart at 4 pm. Reserve your ride by noon on Wednesday, September 1. Due to the great interest in this event, there will only be one pickup location per town. Please call 800-201-3432 for more information including town pickups and times.
Tentative stops leaving Crookston:
Warren / Crookston / Ada
Tentative stops leaving Thief River Falls:
Newfolden / Thief River Falls / Red Lake Falls / Erskine / Mahnomen
To learn more about the Western Minnesota Steam Threshers Reunion please visit https://rollag.com/.
T.H.E. Bus is a curb to curb service and provides public transportation services to the general public in eight Minnesota counties, Polk, Red Lake, Norman, Marshall, Kittson, Pennington, Mahnomen, and Clearwater. Buses run through these counties on various days with various destinations. Our public transit buses are available with no age limits or income guidelines.