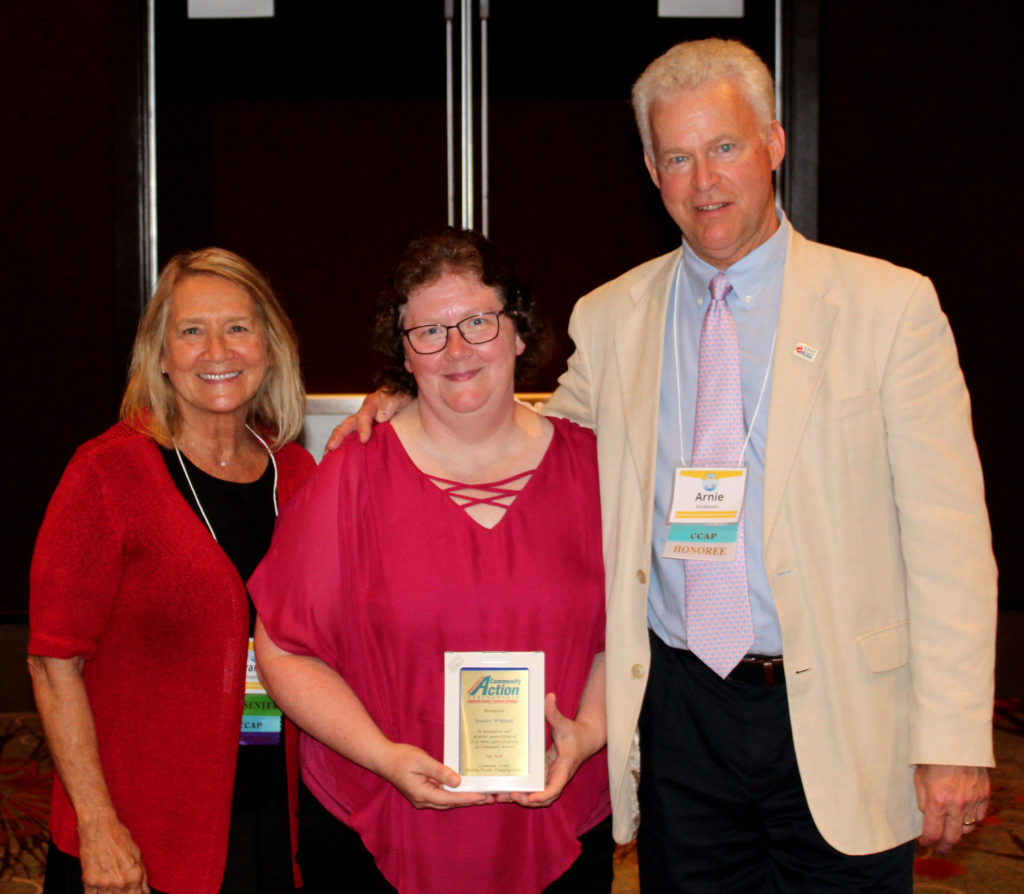 Tri-Valley Opportunity Council, Inc. staff attended the Minnesota Community Action Partnership (MinnCAP) Annual Training Conference held on July 22 – 25 at the Duluth Entertainment Convention Center (DECC) in Duluth, Minn. Staff took part in legislative general sessions, listened to speakers on various topics, and took part in several educational breakout sessions.
In conjunction with the annual training conference, 25 Year Honorees were recognized for their dedicated service and commitment to Community Action. Tri-Valley's Sandy Whited (Danube Head Start Center Manager) was honored for her 25 years of work with Tri-Valley Head Start, Child & Family Programs and Community Action.
(A short bio on Sandy from the event):Sandy has worked for Tri-Valley since 1995. She started in the Bird Island Center and worked as Relief Teacher, Preschool Teacher, and Toddler Teacher. Then she worked as Assistant Center Manager and helped with moving the center to Danube. Over the years she has been a Mentor Teacher, Transportation Lead, and Education Supervisor. This year marked her first year as Center Manager. She has seen so many families grow and learn and has now begun to serve the next generation's children.