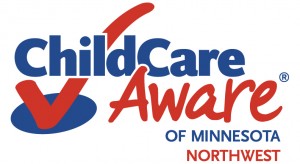 CHILD CARE PROVIDERS TO BE RECOGNIZED
The Friday before Mother's Day, May 12, 2017, is Provider Appreciation Day, a special day to recognize child care providers, teachers, school-age program staff, child care center directors and staff, and all those who work with children and are responsible for their education and care. It is estimated that nearly 11 million children under age 5 are cared for by 2.8 million child care providers in the United States.
Every day, child care providers care for our children providing nurturing, safe, healthy, learning experiences.  The children, parents and employers depend on child care providers.  May 12th is the day to recognize the hard work and dedication of providers, and to acknowledge their contributions to their community. "Child care providers are central to a quality child care system and Provider Appreciation Day is the time to tell providers everywhere we recognize and value their important work," said Lynette M. Fraga, Ph.D., Executive Director of Child Care Aware® of America, the host organization of Provider Appreciation Day.
By applauding the dedication of child care providers on May 12th, we remind our community of the importance of high-quality child care, and let providers everywhere know that we recognize and value their important work.  It is important that the care a child receives during the first five years of life be of high-quality because 90 percent of brain development occurs during those years.
"It takes a special person to work in the child care field and these individuals are often unrecognized.   Providing quality child care is hard work.   Quality providers are committed to helping children learn and grow," says Maureen Hams of Tri-Valley Opportunity Council, Child Care Aware of MN.  "This day offers an opportunity for parents to show their child care providers how much they are appreciated."
To learn more about Provider Appreciation Day or for ideas on how you can thank your child care provider visit www.providerappreciation.org