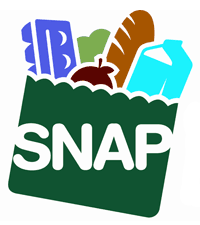 (Crookston, Minn.)- Tri-Valley Opportunity Council, Inc. has implemented the Supplemental Nutrition Assistance Program (SNAP) into its Community Assistance Programs (CAP) to help fight hunger. SNAP supplements qualified individual or family incomes to help them purchase healthy and nutritious food at the grocery store, ensuring the family has enough money for well-balanced meals.
SNAP has served as the foundation of America's national nutrition safety net for more than 40 years. It is the nation's first line of defense against hunger and offers a powerful tool to improve nutrition among low-income people. In fiscal year 2011, SNAP served nearly 45 million people, about one in seven Americans. Over the course of four decades, researchers and analysts—inside government and out—have built a substantial body of evidence that SNAP makes an important difference in the lives of low-income people.
For children, a better diet means better learning in school. For adults, it means better performance on the job or a better foundation for developing the job skill that can give them and their families' independence. For seniors, it means access to a balanced diet vital to their nutritional well-being. For everyone, participation in SNAP can help stretch limited budgets, improve nutrition, and reduce the risk of diet-related health problems.
To find out more information on SNAP, please contact Community Services Director Cindy Pic at 218-281-2728 or by email at cpic@tvoc.org.
SNAP Information:
Children cannot learn as well, adults cannot work as productively, seniors cannot maintain their independence as well without proper nutrition.
No paper coupons Simple EBT card.
40% of eligible low income Minnesota families are still not accessing Food Support.
Average $88 per person per month or $193 per household per month (SFY 2006)
About half of those that receive food stamp benefits are children.
Free and reduced school lunch programs are available for those on Food Support.
Every $5 in new Food Stamps benefits generates $9 in total community spending.
100% federally funded through Department of Agriculture, Food and Nutrition Service.