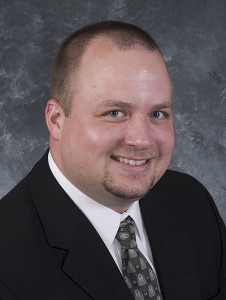 The Tri-Valley Opportunity Council, Inc. Board of Directors announced today the company's two-year Chief Executive Officer Succession Plan has gone more smoothly than anticipated. The Board concluded that there is no need to wait until the end of September and will move forward with the succession plan in February 2014.
Tri-Valley Operations Officer Jason Carlson will be appointed CEO effective February 1, 2014. Current CEO Dennis P. DeMers will be appointed President of Tri-Valley and will focus on specific functions and duties established by the Tri-Valley Board of Directors.
"Denny and Jason have been so successful in moving the Succession Plan forward, that they concluded and the Board accepted their recommendation to accelerate the transfer of leadership from Denny to Jason on February 1, 2014 instead of waiting until October as previously planned.  This will advance us positively, accelerate the transition, eliminate perceptions of dual leadership, and improve our ability to meet our Mission," says Tri-Valley Board Chair Dr. Linda Neuerburg.
Since 1965, Tri-Valley has been a leader in providing services to clients and communities throughout Minnesota, North Dakota, Montana, and Michigan.  Over the past 20 years the execution of programs, services and community collaboration has been the responsibility of DeMers who has been with the corporation in leadership roles for over 40 years. The Tri-Valley Board Chief Executive Officer Succession Plan helped the company move forward and made this major leadership change smooth, seamless and effective.