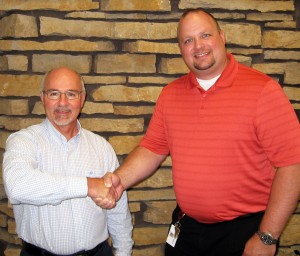 Tri-Valley Opportunity Council, Inc. has received an Otto Bremer Trust Grant of more than $128,000 for the Agassiz Townhome project and a two year housing pilot project. Agassiz Townhomes will serve Crookston's lower income workforce, addressing a need of many employers and allowing more workers to live in the community.
The Otto Bremer Trust Grant for the project consists of two direct grants and a $35,000 one-to-one match. The goal was to leverage local employer contributions and coordinate with other public funds to enhance the ability to address housing needs in our area. The goal was met with $17,500 provided by local employers and $17,500 provided by the Crookston Housing and Economic Development Authority (CHEDA). The additional grant dollars will be used to fund a two year pilot project primarily in East Grand Forks that will assist landlords and New Americans in creating successful housing relationships.
"We at Bremer Bank are very proud when our major stockholder, Otto Bremer Trust, provides grants in our trade area," says Jim Snyder, Crookston Bremer Bank President and Market Manager. "The Otto Bremer Trust welcomes opportunities consistent with Tri-Valley's Mission, and Bremer Bank's Vision, to improve the quality of life for people and strengthen the communities we serve," Snyder adds.