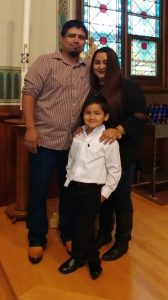 Hello my name is Oscar & Vanessa Rivera,
My family and I were having a bad time after my husband lost his job. I was the only one working while he stayed home with the children and looked for another job. He applied at Seneca and he got the job, we then had to look for child care for our five children. Rosa Lopez asked my mother-in-law if she knew of anyone with children that worked in agriculture and my mother-in-law told her about us. So Rosa told her to have us go to the Head Start center and apply. So my husband went th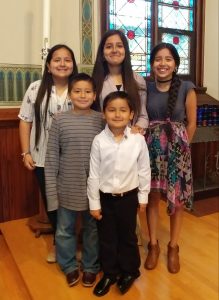 e next day we were approved.
I did not want my children to be watched by people that were not family but we had no other choice. I am glad that I agreed to have my children attend the center. They learned a lot and were prepared for kindergarten. The staff were so attentive with my children I am very grateful for this program. They did not only learn to write their names and ABC's but they learned good manners and my youngest even learned some sign language. I would recommend this organization to anyone that I know. My children enjoyed their time at the center and we are very pleased and happy that our children were being cared for very well.
My husband worked at Seneca for four years and four out of five of my children came to the center. My children attended the Glencoe and Hutchinson Centers all those years. I am also an employee of Tri-Valley and have been a health assistant for five years and I have enjoyed my time here. I am grateful to Tri-Valley for not only the job opportunity but for taking such great care of the children.
Sincerely,
Oscar & Vanessa Rivera