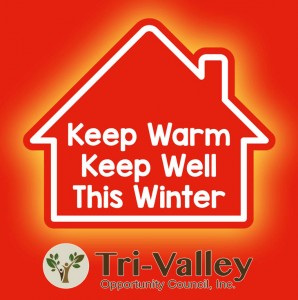 by Ken Chase
POLK COUNTY (WDAZ-TV) — As temperatures drop and heating bills climb, there's help for people struggling to make ends meet. But people aren't using it.
"The winter always increases my heating bill," said Jon Slater, a Grand Forks resident.
Cold weather means more out of pocket for many people.
But help isn't something everyone knows about, or many people think they qualify for.
"I mean at face value it sounds great" Slater said. "I haven't seen any of the statistics or anything."
At Tri-Valley Opportunity Council you can get help paying your heat bill. But only about half the people eligible for that service are signed up.
"They don't sign up, they have a pride issue where they don't feel that they need to, or they don't even know about the program," said Chris Waechter the energy assistance program coordinator.
Waechter says they still have money available for you to get help heating your home this winter.
The Low Income Home Energy Assistance Program will cover as much as 80 percent of your bill.
"Seniors make up right around 40 percent of what we service," Waechter said. "It can be disturbing to see what people have to make choices on sometimes."
Waechter says many of them struggle to choose between food or utilities.
A family of four qualifies in Minnesota if their annual income is less than $43,000.
"I think we don't do enough for old people in general," Slater said. "I think we need to pay more attention to elder care. And I think it's a good thing. Anything that pays attention to elder care is a good thing."
Help to keep you out of the cold and pay your bills.
Click here for more information on how to apply if you live in the western halves of Polk County and Marshall County or Norman County.