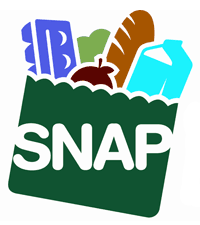 (Crookston, Minn.)- Governor Mark Dayton has proclaimed January Supplemental Nutrition Assistance Program (SNAP) Outreach Month in Minnesota. A copy of the proclamation is posted on the governor's website. According to the proclamation, 65 percent of all Minnesotans and 44 percent of seniors age 60 and older eligible for SNAP are enrolled in the program that helps people with low incomes access nutritious food.
For more than 40 years, SNAP has served as the foundation of America's national nutrition safety net. It is the nation's first line of defense against hunger and offers a powerful tool to improve nutrition among low-income people. In fiscal year 2011, SNAP served nearly 45 million people, about one in seven Americans. Over the course of four decades, researchers and analysts—inside government and out—have built a substantial body of evidence that SNAP makes an important difference in the lives of low-income people.
For children, a better diet means better learning in school. For adults, it means better performance on the job or a better foundation for developing the job skill that can give them and their families' independence. For seniors, it means access to a balanced diet vital to their nutritional well-being. For everyone, participation in SNAP can help stretch limited budgets, improve nutrition, and reduce the risk of diet-related health problems. For more information on SNAP visit the Tri-Valley website at www.tvoc.org or call 218-281-5832.