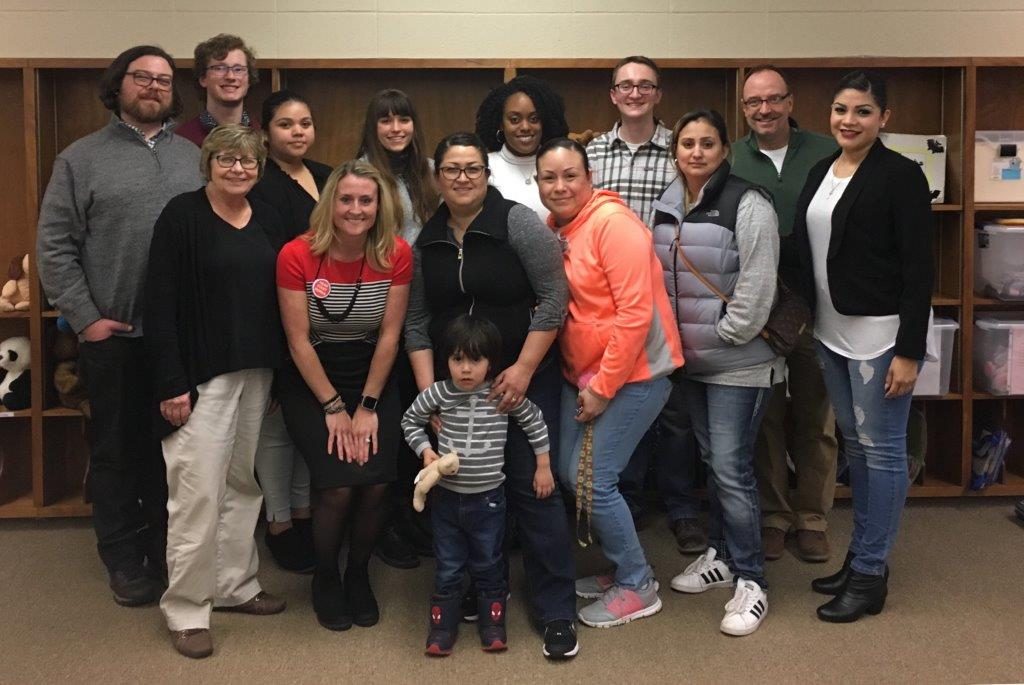 (Elysian, Minn.)- On Monday, March 26, Josh Syrjamali, Chief of Staff for Congressman Tim Walz, and five of Congressman Walz's staff visited the Elysian Area Learning Center. The purpose of their visit was to learn more about the Migrant and Seasonal Head Start program as well as the needs of early childhood programming in the rural service area.  In addition to Congressman Walz's staff, Tri-Valley's staff of Lindsay Vokaty, Edna Tudon, Cindy Strand, and Anita Swift were joined by Migrant and Seasonal Head Start parents: Monica Garcia and Juanita Picazo and Policy Council members, Diana Escamilla and Sondra Gongora, as well as one of our star toddler students from last summer.
The discussion covered a variety of topics that were important to Head Start and Migrant and Seasonal Head start.  Diana and Sandra shared information about the role of Policy Council in head start as well as some of their personal experiences as a PC member. Parents discussed how much their children benefited from the Head Start school readiness program – stating that when their children entered kindergarten teachers were so impressed with the knowledge, social skills, and confidence the children brought with them.  Concerns that we heard from all parents was the difficulty in finding qualified teachers, transportation, funding, and length of services.
Discussion also included the impact of stricter immigration enforcement, the lack of funding for the agriculture bill, school readiness, professional development, and several other issues that affect people living in rural areas.
A regional follow up meeting will be held on Thursday, April 12 in Waseca. This meeting will continue the conversations that were started across southern Minnesota during the staffer's tour of the area. Anita, Cindy, and (hopefully) two parents will be attending this Regional Vitality Summit.