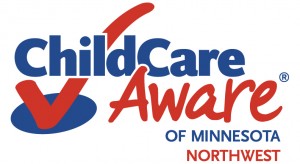 (Crookston, Minn.)- Do you want to be self-employed? Do you like babies and toddlers? Do you want to work from home or would you be interested in renting space for your business? If you answered yes to these questions, then Tri-Valley Opportunity Council Child Care Aware Program wants to speak to you.  Children, families, and employers in our area desperately need you!
Tri-Valley and the Child Care Aware Program are currently seeking individuals who can fill the child care provider void in Northwest Minnesota. Candidates need to be patient, warm, and enthusiastic. Candidates must like to laugh and enjoy children. Candidates must be eager to learn and try new things, and candidates must have a desire to provide a safe, nurturing, and stimulating environment.
For those interested, there are a variety of types of licensed child care opportunities in the area. There are also grants to assist with startup costs and technical assistance and mentoring that can help you get started on the right path.
If you would like to join the child care conversation, have questions about child care in our communities, or would like more information on becoming a licensed child care provider, please contact Maureen Hams (Tri-Valley Community Services Program Director) at 1-800-543-7382 or 218-773-5319.