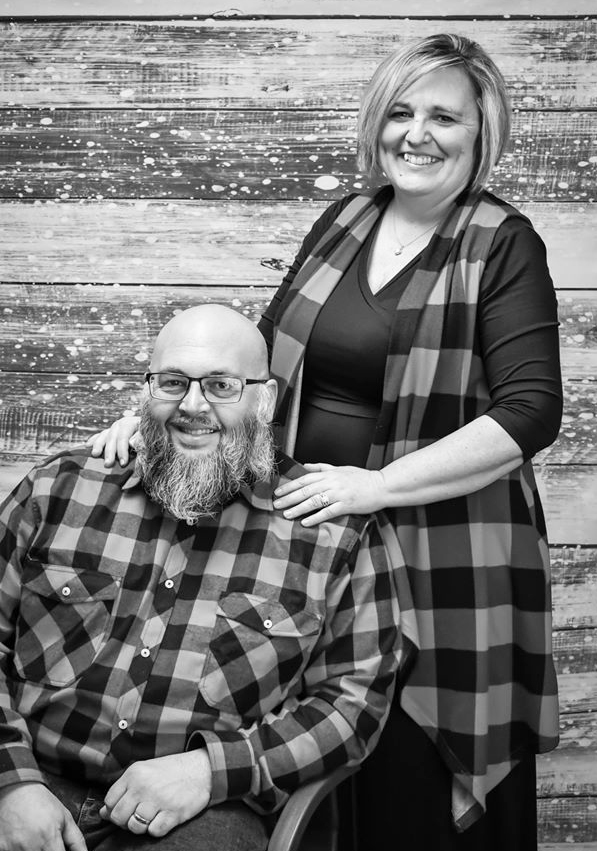 The Minnesota Head Start Association (MHSA) recently honored Melody Hedden (Assistant Director of Program Services) as a Minnesota Head Start Hero (Head Start alumni who became involved in their local community and made a difference). Hedden was recognized at the Minnesota Head Start Heroes Ceremony held at the Science Museum of Minnesota in St. Paul in March.
Hedden's Head Start experience began in 1979 when she was enrolled in Head Start. In 1998 her first child enrolled into the program. She would later have two more children enroll in Head Start.
"When my parents signed me up for Head Start in 1979 I am sure they weren't aware of the impact it would have on my life," Hedden says, "Head Start is the foundation from which my life skills were built."
Her drive to be a voice for those who had lost theirs, led her to a life of learning and advocating. In addition to degrees in Human Services Technology and Human Services, she has credentials and certificates in Partners for a Healthy Baby, Family Service, Family Service Trainer, Head Start Management Fellow, and Certified Community Action Professional. In 2009, Hedden was named the North Carolina Family Advocate of the Year.
"I am honored and blessed to be the recipient of such an award. I would have never guessed in a million years I would be sitting where I sit today and Head Start played a huge role in that," says Hedden. "I can't help but reflect back in my life in amazement of the doors that opened up for me and are continuing to open all because of a program that believes and supports those people who have the most obstacles standing between them and their hopes and desires,"
In 2014, Hedden moved her family north to Minnesota to secure a position as Family & Community Services Manager at Tri-Valley in Crookston. Now as the Assistant Director of Program Services, her position allows her to be passionate about facilitating life changing events in the lives of children and families.
"It is my life's goal to not only do my best work with Head Start as a way of giving back, but to educate others of the opportunity that lies within the program. I encourage anyone reading this to learn more about the local Head Start program in their community. Look at their Community Assessment and the data that supports that Head Start works," she adds.
Melody and her husband Joe have five children. Three of their children currently serve in the military. Joe, was also in the Army and served in Iraq. In addition to their biological family, Melody and Joe are foster parents and are currently in the process of adopting two of their foster children.
Hedden closes with, "To all of those families that trust us with their little ones we thank you. It's because of you this program continues to thrive!"
Head Start Heroes is an annual event that honors members of the Minnesota Head Start community who overcame tremendous challenges and achieved personal and family success. These children, families, alumni and staff members have been selected by the Minnesota Head Start Association Scholarships and Awards Committee based on compelling, personal testimonies about their Head Start experience and how they were able to transform their lives. The Head Start Heroes epitomize how determination, fortitude and access to early learning and whole-family approaches can pave the way to lifelong success.
For more information on Tri-Valley's Head Start/Early Head Start or Migrant & Seasonal Head Start programs visit the Tri-Valley website at www.tvoc.org or call 800-584-7020.