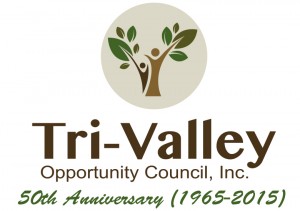 Tri-Valley Opportunity Council, Inc. will celebrate its 50th Anniversary on June 8. In recognition of this event, the Tri-Valley Administrative Office at 102 N. Broadway in Crookston will hold an open house from 10 a.m. to 4 p.m. on that day.
The public is invited to attend the event, enjoy refreshments and learn more about the programs offered through Tri-Valley. There will be an information table, staff on hand to answer questions and 50th Anniversary promotional items will be given away.
For more information, contact Mitch Bakken at 218-281-5832 or 1-800-584-7020.