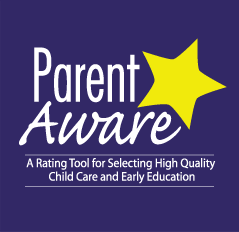 (Crookston, Minn.)- Tri-Valley Opportunity Council, Inc. announced today that the Tri-Valley Head Start program earned four out of a possible four stars on the Parent Aware ratings. The Parent Aware star rating system measures the best practices which are most predictive of school readiness.
The ratings particularly focus on teaching and relationships, assessment of child progress, teacher training and education, and physical health and well-being. The Parent Aware system helps parents find high quality early childhood programs that will nurture their children and prepare them for school and life.
"This award is a testament to the teachers and staff we have at all of our 14 Head Start centers that provide high quality early childhood education to over 1,300 children. I am very proud to be working with such competent and dedicated staff," says Head Start/Child and Family Programs Director Laurie Coleman.
Parent Aware is led by the Minnesota Department of Human Services in coordination with the Minnesota Office of Early Learning. The Child Care Resource and Referral system is coordinating local-level implementation. Parent Aware is also supported by a unique partnership with community leaders through Parent Aware for School Readiness and Greater Twin Cities United Way.
Tri-Valley Opportunity Council, Inc. is a not-for-profit community action agency headquartered in Crookston, Minn. In existence since 1965, Tri-Valley provides services in 84 counties in Minnesota and Northeast North Dakota. For more information on services offered and job opportunities at Tri-Valley visit the website at www.tvoc.org, follow us on Facebook at www.facebook.com/TVOCInc or on Twitter at @TriValley_TVOC. For Tri-Valley Head Start center location and contact information click here.