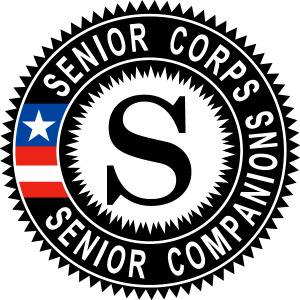 In 2014, the Corporation for National & Community Service is celebrating four decades of the Senior Companion Program. Borne out of a mission to provide meaningful volunteer service opportunities for low-income older persons to help others remain independent, the program has become a much needed service in a continuum of care for numerous frail individuals. In the process, the service that Senior Companion volunteers provide has brought peace of mind to caregivers and, as research supports, an improved quality of life for the Companions themselves. Corporation for National & Community Service. (2014, June).
It has been said that the strength of our communities is determined by how we help our most vulnerable citizens. The service that Senior Companion projects provide positively impacts thousands of lives. The friendship and interdependence between the client and the Senior Companion is the bridge that keeps both client and Senior Companion connected to the community, thus making that community stronger. Corporation for National & Community Service. (2014, June).
The Tri-Valley Opportunity Council, Inc. Senior Companion Program has been in existence for 37 years. It began with serving the counties of West Polk, West Marshall, and Norman counties. The program now serves 10 counties in Northwest Minnesota including all of Polk and Marshall, Norman, Clay, Mahnomen, Red Lake, Roseau, Pennington, LOW, and Kittson.
Since 2006, the Tri-Valley Senior Companion Program has had over 80,000+ volunteer hours, served over 1,500 clients and had over 90 Senior Companion Volunteers. Tri-Valley Senior Companions help clients maintain their independence, reduce their loneliness, access community resources, regain personal confidence, motivation and energy, and help to prevent premature nursing home placement.
To learn more about Tri-Valley's Senior Programs, please call toll-free 1-800-584-7020 or locally 218-281-5832.
Corporation for National & Community Service. (2014). Four Decades of Nurturing Friendship and Independence for Older Americans [Press release].