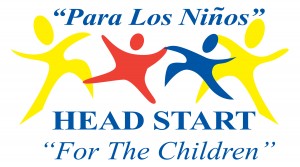 Story courtesy of Christina Killion Valdez, life@postbulletin.com
After years of bouncing between jobs and relying on family to care for her three children, Nimo Keyman, of Rochester, found stability in what's designed to be a temporary program, Migrant and Seasonal Head Start.
From April to November, Migrant and Seasonal Head Start offers child development, health and school readiness programming for children ages birth through 5 of low-income families working in seasonal agriculture. While in the Rochester area that has historically meant Latino families who arrive in the spring as they follow the work from southern Texas, Idaho or Georgia, then leave after the fall harvest, that's been changing over the past few years.
More people like Keyman, who is Somali and has lived in Rochester for 10 years, are finding jobs in agriculture. Some families who traditionally migrated are calling the area home.
That has translated into a growing number of families with roots in Rochester being served through the program alongside the traditionally migratory population.
"The biggest change is the number of seasonal families versus migrant," said Robyn Klemm, the outgoing director of Migrant and Seasonal Head Start, who worked with the program since 2000 until recently taking a job with Rochester Public Schools.
With that change has come a more diverse clientele, she said, and a new set of challenges.
"Seasonal workers tend to have lower incomes and fewer resources than migrant workers," Klemm said. "We see more dental and health needs than we see with the migrant workers."
While she said she likes to think that's at least in part because the Head Start program has been doing a good job with migrants, she's also found that, although seasonal workers don't leave the area at the end of the season, they also don't know all the resources in the community.
Seasonal workers
Many seasonal workers live on the outskirts of Rochester and don't have stable situations, moving from home to home around the city, she said.
To help provide continuity for those families, Klemm refers them to the regional Head Start program, which is only a few hours a day, rather than a full day, but is run throughout the school year, whereas Migrant and Seasonal Head Start ends in November, she said.
Keyman said she isn't sure what her family will do when November comes, but her job at Seneca Foods, where she's worked for the past three seasons, also ends then.
"Sometimes I look for a job, but it's hard to find a job. Then already my work is back," she said, explaining that Seneca starts calling up workers in April.
Last year, Keyman's mother and sister watched her children while she worked, but they've since moved to Minneapolis, she said.
Somali enrollment
This year, she was grateful a Somali interpreter approached her table during an orientation for Seneca employees and explained what Migrant and Seasonal Head Start does.
She became the first Somali parent to enroll her three daughters younger than 5 in the program.
"Next year, we expect more as the word spreads that it's a good spot," Klemm said.
Keyman said she likes everything about the program, including the transportation, healthy food, clean atmosphere, positive learning environment and dental and medical checkups for her children. And her kids do, too.
"They don't like to stay home on Sunday and Saturday," she said, adding, "I want to say thank you. They take good care of my kids."
—
Christina Killion Valdez is a Rochester freelance writer.