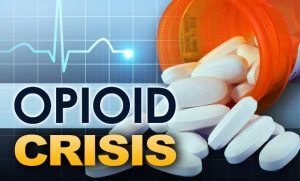 (Crookston Times Report)
Carlson, Tri-Valley leaders still trying to hash out the details behind the broad brushstrokes
Representatives Betty McCollum (DFL-Minn.) and Lloyd Smucker (R-Pa.) last week introduced bipartisan legislation to authorize $250 million in federal funding over five years to help communities respond to the needs of low-income people and families in crisis because of the opioid epidemic.
"Community Action Agencies" like Tri-Valley Opportunity Council, Inc. in Crookston are eligible to pursue funding through the legislation, and Tri-Valley CEO Jason Carlson tells the Times that the Crookston-based agency "will definitely explore putting in an application for any funds that may be available."
The Community Action Opioid Response Act, H.R. 5124, establishes a competitive grant program to expand and support effective community efforts to identify and respond to the causes and consequences of opioid misuse and addiction experienced by low-income individuals, families, and communities. Uniquely positioned to address these needs, Community Action Agencies would compete for three-year grants ranging from $50,000 to $1 million per year.
Grants under the Community Action Opioid Response Act could support a wide range of activities designed to prevent and treat addiction, stabilize the lives of addicted individuals and their families, and support the children of addicted individuals. Grant applicants would undergo rigorous screening by a 15-member review panel under the Department of Health and Human Services.