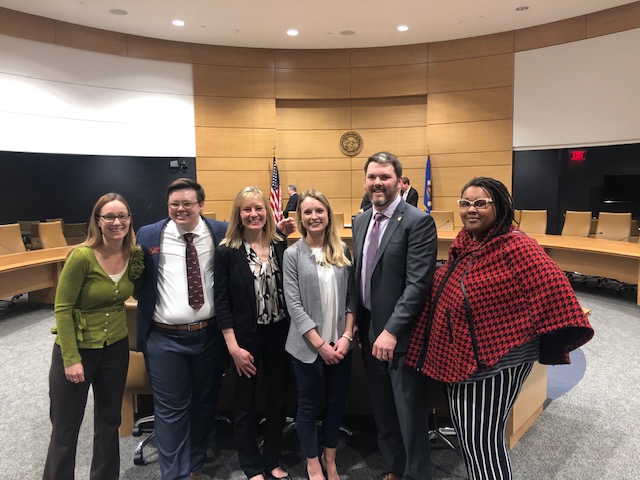 (Crookston, Minn.)- Senator Mark Johnson asked Jami Lee, Tri-Valley Child Nutrition Manager to testify on behalf of Tri-Valley for the Good Food Access Fund hearing to the Senate Agriculture, Rural Development, Housing, and Finance Committee on Monday, March 18.
Lee says, "1 in 4 community members impacted by food access challenges are children. It is critical that low-income families have access to healthy food within a reasonable distance. This is why supporting continuous funding for such an important topic is so vital."
The Good Food Access Fund (S.F. 1354) helps address the problem of Minnesotans having limited or no access to healthy, affordable foods, like fruits and vegetables, dairy, whole grains, lean meats and poultry. The limited access increases health related risks and aids in the alarming increased rate of obesity in today's society. The Good Food Access Program has proven positive impacts on improving access to healthy, affordable foods while boosting Minnesota's local economy.
(Photo) – Jami is third from the right