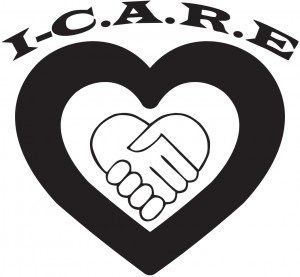 You Can Make A Difference! 
Join Tri-Valley Opportunity Council "I-C.A.R.E" To Help Area Families in Need
I-C.A.R.E is a group of Tri-Valley employees who, beyond their employment duties, are dedicated to helping area families in need, regardless of age or circumstance. This holiday season, they are looking for families in need of support; and those who can make it happen. Please help by:
Donating Items: By Dec 16th, drop off: Food: canned/non-perishable food items, Personal Items: soap, shampoo, toothbrush/paste, deodorant, diapers, etc. & Blankets, caps, mittens/gloves for children/adults at Tri-Valley Administrative Office at 102 N Broadway in Crookston. Tri-Valley Public Transportation, T.H.E. BUS in Crookston is also accepting donated items as you board the bus, and in return giving a voucher for a free one-way ride to be used at a later date! (one voucher per customer; $2 value)
Monetary Donations to Purchase Basic Food Items such as meat, produce, milk, formula, baby food, etc. to meet the family needs. By Dec 16th, monetary donations can be mailed/dropped off at Tri-Valley Administrative Office at 102 N Broadway. Credit card donations can be given by visiting the Tri-Valley website at www.tvoc.org/about-us/tri-valley-i-c-a-r-e/.
Nominate a Family In Need: By Dec 16th, nominate the family/families you wish; include family name, address, phone, what they need, and why they are in need. Please get their permission to nominate in advance. Nominations can be dropped off or mailed to Tri-Valley Administrative Office at 102 N Broadway or emailed to hr@tvoc.org.
I-C.A.R.E.:  When the Community, Agency, Relationships, and Employees matter to You!