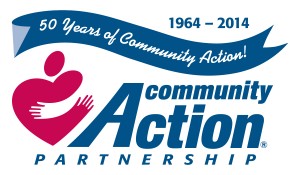 Governor Mark Dayton will help commemorate 50 years of Community Action by delivering remarks Friday, August 8th, in Duluth at a statewide training conference for members of Minnesota's largest poverty-fighting network.
"Mark Dayton has been a friend and partner with Community Action for thirty years, first as Commissioner Dayton, then as Senator Dayton and now as Governor Dayton," said Arnie Anderson, executive director of the Minnesota Community Action Partnership. "While the nature of poverty and people's needs have changed over the years, Mark Dayton's commitment has remained constant. This will be a very exciting day for us."
Minnesota's Community Action Partnership is a network of 26 independent nonprofit agencies and 11 tribal governments that assist low-income families in every county in the state. In 2012, the last year for which data is available, Minnesota Community Action Agencies (CAAs) delivered nearly $420 million in federal and state funding to fight poverty. They also used those funds to leverage an additional $108 million in local and private funding, and more than 1.3 million hours of volunteer service.
Despite its size and impact, the Community Action Network itself has somehow managed to remain relatively invisible over the last 50 years. The general public is perhaps more familiar with its programs, like Head Start, Energy Assistance, Weatherization and many, many more.
The Community Action network was created under the Economic Opportunity Act of 1964, part of President Lyndon B. Johnson's "war on poverty," which has had a lasting impact on the state of Minnesota. In 1960, 21 percent of Minnesotans lived in poverty. Large portions of greater Minnesota had poverty rates exceeding 30 percent. Since then, the statewide poverty rate dipped as low as 6.9 percent in 2000 before inching back upward. It climbed to nearly 10 percent before the Great Recession, and since 2009 has been stuck above 11 percent.
Much of the recent poverty increase is the result of growing income inequality. The median household income in Minnesota has fallen by $13,000 during the last decade, a decline of 18 percent. Since the 1990s, the average income for middle and low-income workers has stagnated, while the wealthiest have enjoyed sizable gains. Today, nearly 40 percent of jobs in the state don't pay enough to lift a family of four out of poverty, even with two adults working full time.  At this week's training, Minnesota's Community Action Network has been commemorating the hard work and accomplishments of the past fifty years and rededicating themselves to the work that lies ahead.
# # #
Governor Mark Dayton
Duluth Entertainment and Convention Center
Friday, August 8, at noon
For additional information contact:  arnieanderson@minncap.org