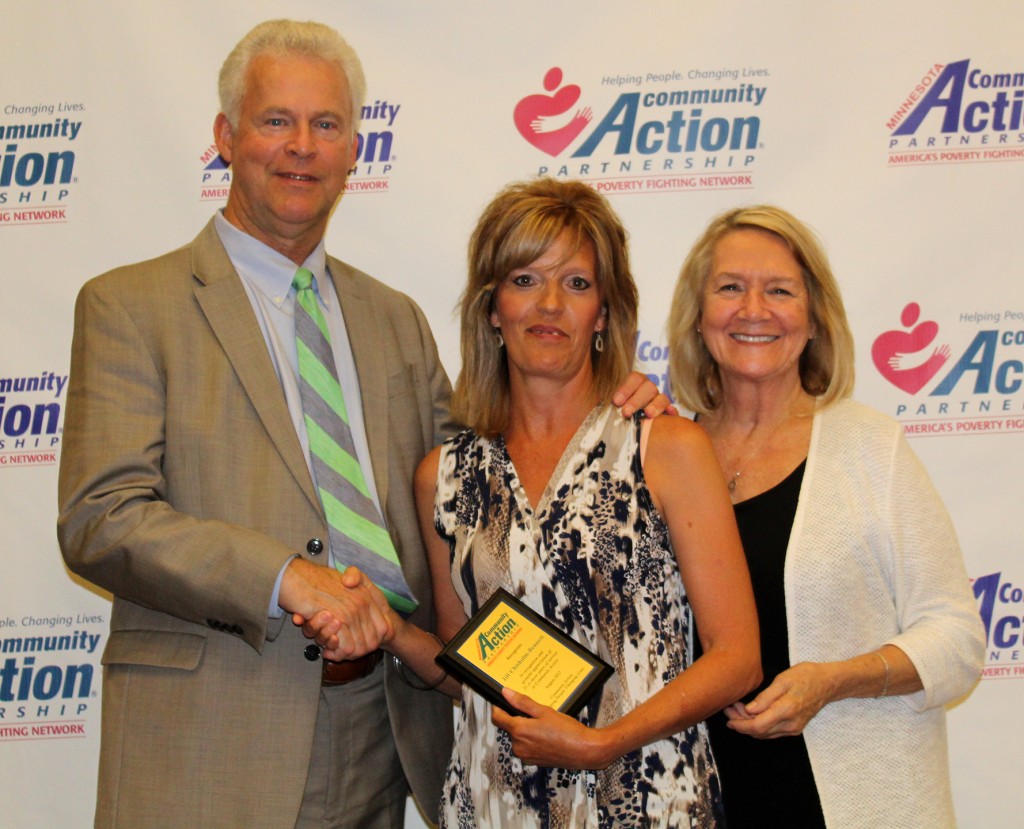 Tri-Valley Opportunity Council, Inc. staff attended the Minnesota Community Action Partnership (MinnCAP) Annual Training Conference held on August 1-3 at the Sanford Center in Bemidji, Minn. Staff took part in Legislative General Sessions, listened to speakers on various topics, and took part in several educational breakout sessions.
In conjunction with the annual training conference, 25 Year Honorees were recognized for their dedicated service and commitment to Community Action. Tri-Valley's Jill Chisholm-Bennett (Preschool Teacher, Hendrum Center) was honored for her 25 years of work with Tri-Valley in Crookston.
(A short bio on Jill from the event): Jill began working with Tri-Valley Opportunity Council with the Migrant program in Hendrum, MN in Norman County in the summer of 1991. She has worked with all ages of the Head Start Programs from infant to toddler and preschool levels and has enjoyed all of the different ages. She has spent the majority of her years working at the West Adventure Center Preschool located at the Norman County West Elementary School. She has enjoyed meeting new families over the years and being a part of their children's learning and watching them grow and develop over the years.
(Photo L-R): Arnie Anderson (MinnCAP Executive Director), Jill Chisholm-Bennett, and Francie Mathes (Office of Economic Opportunity)