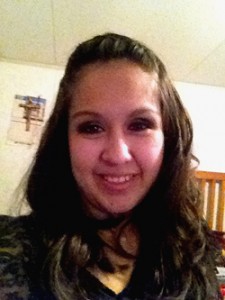 (Taken from the Child Care Education Institute Newsletter: http://www.cceionline.edu/newsletters/May_13_ext.html#LETTER.BLOCK18)
Congratulations to Brenda Sonora for successfully completing CCEI's Online Child Development Associate (CDA) Certificate Program of Study
Brenda started her career in early childhood as a substitute teacher for Head Start, and currently works with infants and toddlers in a Migrant Head Start. She enjoys art activities with the children and the ways in which they express themselves. Brenda is motivated to work with children by the smiles on their faces and the knowledge that they can trust and depend on her.
In her spare time, Brenda likes to spend time with her family, watch movies, spend time outdoors, and scrapbook. Brenda has received her CDA Credential in the infant/toddler setting from the Council of Professional Recognition, and plans on pursuing her education by becoming certified in the preschool setting as well. In the future, she would enjoy being able to alternate between caring for infants, toddlers, and preschool age children. During the winter, Brenda lives in Uvalde, TX, and hopes to reside there full-time once her daughters begin high school. Brenda recommends CCEI to anyone and states, "I enjoyed taking this program. I was able to ask for help if I needed it and always got a good response. I would like to thank CCEI for the opportunity for taking this coursework. I enjoyed every moment and the staff is so friendly."
Congratulations, Brenda! CCEI is proud to call you a graduate!