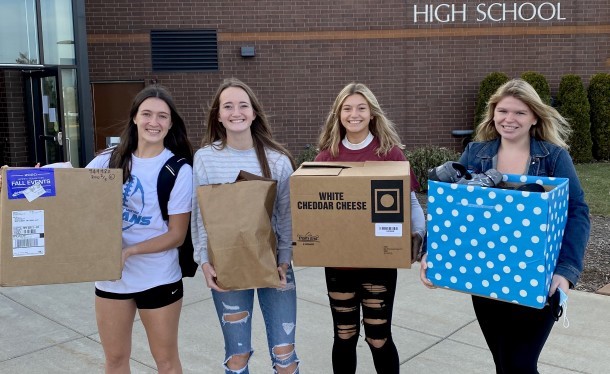 Courtesy of mnsouthnews.com (Montgomery Messenger)
A high school group is making a difference for local people who've been hit hardest during the pandemic.
The TCU Chapter of the National Honor Society recently held a "Shoe-Boot Drive" asking people to donate gently-used shoes or boots to TCU High School.
Allie Schley, NHS Secretary, and Nikaija Young, NHS member, said the shoes collected were donated to Tri-Valley Opportunity Council, Inc. for families in need within the school district whenever possible.
One of the cornerstones of NHS is service. Schley and Young said holding the drive will help a lot of struggling families in the district.
"Every member of NHS gets to host their own monthly project," they said. "My (Nikaija) mom works for Tri-Valley Opportunity Council in Le Center. They work with low income/migrant families in the TCU District. The items collected are being donated to them who can put them to good use."
After two weeks, by the drive's November 6 deadline, Schley and Young collected approximately 60 pairs of shoes.
"There are a lot of families in our communities who are struggling," they said. "By donating to Tri-Valley Opportunity Council, we are able to keep the shoes in our community."